A special feature of NINJAGO is the love and heart with which the creators fill this show with life.
Whether it's the script, the story, the voice acting, the LEGO sets, the fantastic soundtrack, the animation…
Or writing a role for a little sick boy – Jake  – so he will always be remembered as the strong little Ninja he was.
We fans feel the dedication with which NINJAGO reinvents itself again and again.
For that, we thank you from the bottom of our hearts.
Check out Tommy Andreasen's YouTube channel, where he allows us to take a glimpse at his drawing technique and very own style
Ninja drawing – real time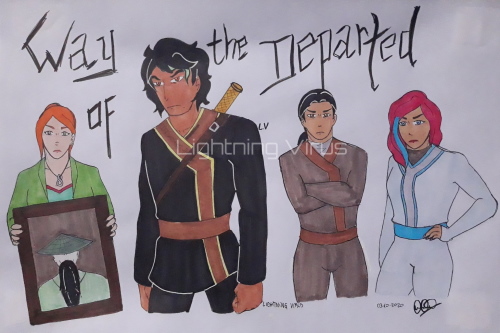 In this story written by Tommy Andreasen and published on twitter you will find some answers. Why did Cole's scar disappear? And why don't the Ninja use Airjitzu anymore?
artist of the drawing: @lightningvirus_
All drawings on this site are by Tommy Andreason.