Join us
keepersofninjago@gmail.com
You want to share your artwork with the huge NINJAGO® Community?
Go for it! Please read the rules.
Important! Rules for sharing artwork
This is very important: You can only share YOUR OWN art! You must be the creator.
We only publish artwork which is suitable for the young!
We only publish NINJAGO related stuff 🙂
If you want to share drawings:

Please choose three of your Ninjago (!) related pics
reduce the data to 200 kb for each pic (if you know how)
rename your (twitter/insta) name to the pic!
write few words about you and your social media accounts (please send links)
and send it all to keepersofninjago@gmail.com

FanFiction (Ninjago related) sometimes is for older ages. That's OK. Please let us know this so we can add a note to it.

please send a picture (good quality) a description of your story, the link to your story and your social media to  keepersofninjago@gmail.com

Crafts, MOCs, Cosplay etc. (Ninjago related):

please send one to three picture(s) (good quality), maybe a little description and your social media to  keepersofninjago@gmail.com

YouTube channels (Ninjago related):

please send your logo, a description, the link to your channel and a link to one video you want to add plus a placeholder picture for the video to  keepersofninjago@gmail.com

If you make photos be sure that no person is on it.
We do not publish sreenshots from the show because of the copyright.

Devi
Avatar by Etheram
Hello, I'm Devi!
I love Ninjago®. The story, the ninja and the big love behind the story. I also love Ninjago® FanArt. And I have a lot of joy building a worthy frame for all the incredible FanArt.
I also apprechiate the Ninjago® Community. Without you guys this site would not exist!
I'm from germany – my english sometimes causes confusion when I create own words 😉 Feel free to laugh and correct me friendly…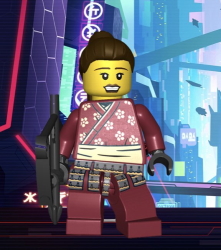 Eva @EvaEEHa
Hi, I'm Eva!
Writer, singer, composer and Ninjago® enthusiast, with a creedal passion for daydreaming and craziness.
I love organising creative projects for and with the Ninjago® community and to help develop them from the first tentative idea to their successful realisation.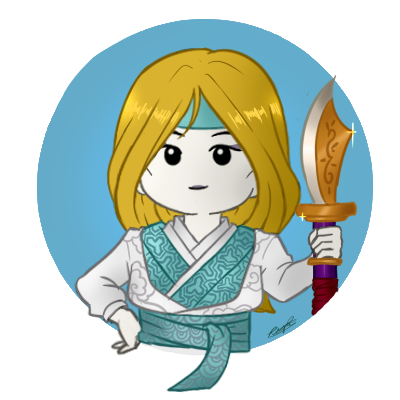 Eleanor
Avatar by Etheram
Hi, I'm Eleanor!
I am a bookseller, who loves stories.
I love talking to others, finding new worlds and new cultures.
My son brought me to Ninjago®. He played it every single day at Kindergarten, so I got curious what he was doing all day. My research showed me a very enticing and fascinating world and as I found Tommy Andreasen "Way of the Departed" I was hooked! I knew than that there were older fans who loved this world as much as I do.
There are trolls everywhere, but over-all the Ninjago® communjty is a great and open place. Thanks to everyone.
This site is non-commercial, but since it naturally incurs costs, we appreciate any support.