Note: FanFiction is not always suitable for the younger ones. Please check the stories first before letting your children read them. If in doubt, contact the authors.
A LEGO® NINJAGO® Novel
by Eva Hammerschmidt
Helen is a normal city girl. Or so she thought. When Lloyd asks her to come with him, her life is turned upside down. Following the ninja into a wild adventure, over icy mountaintops and into a remote valley full of dangers, she discovers things about herself she had never thought possible. Will she be strong enough to fight a horde of dark creatures from another dimension, threatening to conquer Ninjago®?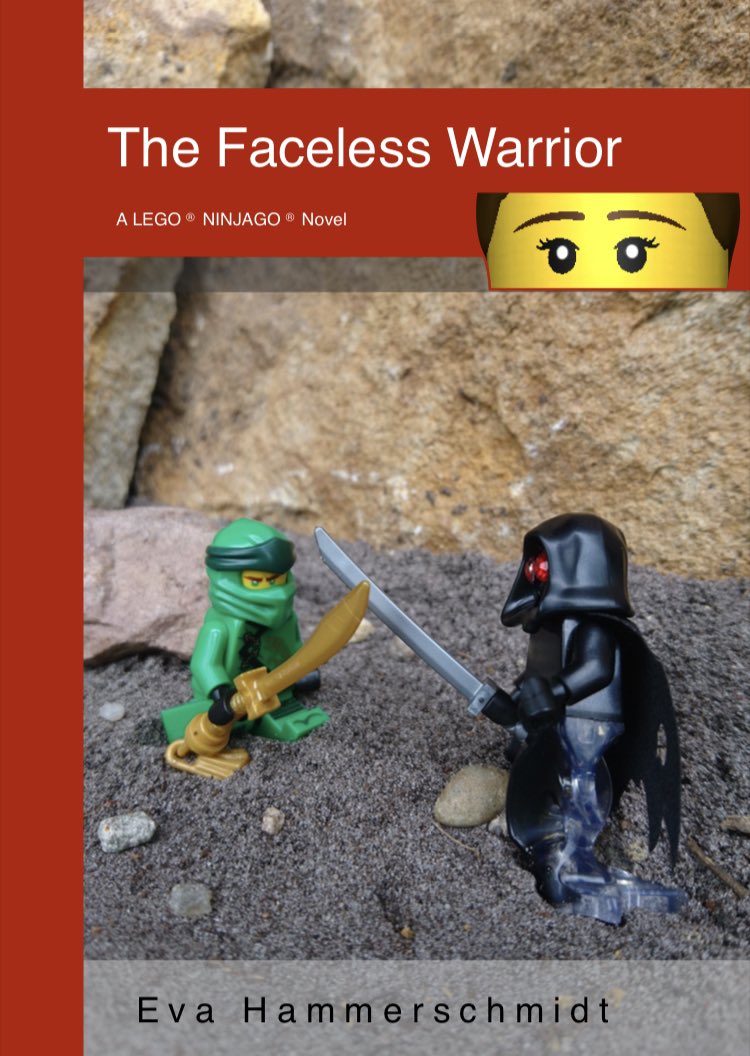 Blast from the Past: The Complete Story
NINJAGO® fanfic
by i8pizza2night
This is a book full of the entire Blast from the Past series. Its a NINJAGO® fan fiction series I started in 2018 and continued all the way to the end of 2020 (when it was said to be finished).
There are 5 books and 2 off-side stories (so far). More mini stories may be added to the story however. You can read the stories on their own as the original books are on my account. I've just copied and pasted them all into this one book so if anyone wants to re-read the series who have read along till the end, can find it all in one place rather than have to search my account for it.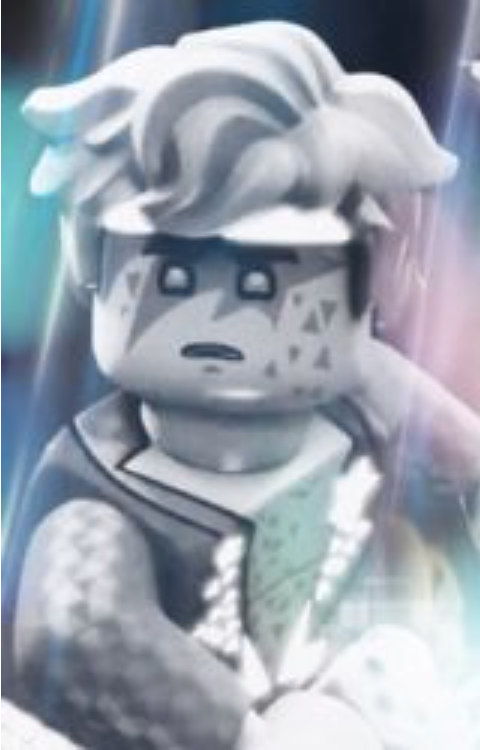 After their return from the Never Realm, the Ninja find themselves at the center of political unrest. Having learned that a mysterious figure has exposed their darkest secrets, the Ninja and Samurai X set out with a new ally to uncover the true intentions of this figure. Will the Ninja trust the right people? Trust themselves? Save the day when the world has turned on them? Or will they turn on each other first?

The Next Tournament of Elements (Story 1 from 9)
The Grandson of Master Chen, and The Son of Skylor, Charlie Smith, knows everybody in his family, except for one… just as his sister goes missing and he receives a message from his Grandfather, not knowing where it came from or how he got it… he decides to learn more of his family's history.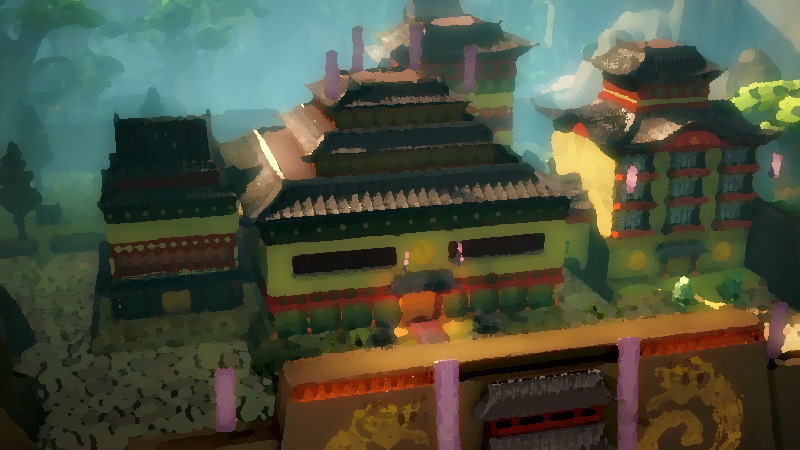 Going from Protectors of Ninjago®, to Parents in Ninjago®, The Ninja have been protecting Ninjago® for a long time, but when their children inherit their Elemental Powers, and discover new threats, what they can do is be there for the kids, and help turn them into the next Protectors of Ninjago® like they've always felt like they were meant to be.
Lego® Ninjago® Fanon – deutsch
Gut oder Böse? Licht oder Schatten? Krieg oder Frieden? Sicher hast auch du dir schonmal überlegt, was wäre wenn…
Hast du? Na, dann bist du hier ja ganz richtig! Erstelle dir eine Seite mit deinem Benutzernamen als Seitenname und teile deine Geschichte mit der Welt! Egal, ob du im Licht oder in den Schatten kämpfst oder einfach nur ein wenig Frieden verbreiten willst, du bist hier willkommen! Wenn du Unterstützung brauchst, hilft dir die Comunity gerne weiter!
Hast du nicht? Aber dich interessiert, was andere schreiben? Dann bist du hier auch ganz richtig!
Annaeru beantwortet gerne deine Fragen: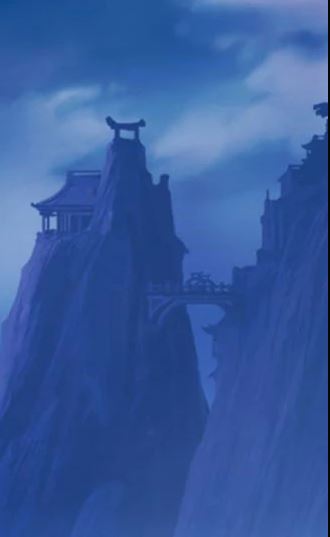 Welcome to the Ninjago Fanfiction Wiki, a community for Ninjago fans by Ninjago fans. We currently have 2,132 articles, and 36 active users! If you've always wanted to show off your own character, write a fanfic, or just hang out with other Ninjago fans, you can do all this and more right here!
G Frost can answer your questions

1st Series:
+ Corrupted (#1 in Ninjago®Fanfiction 01/2021)
+ Starmarked 
2nd Series:
+ Negative
+ Duality
NINJAGO®: Corrupted
Join the six ninja, Kai, Cole, Zane, Nya, Jay and Lloyd in a quest to find their missing teammate Jupiter, whilst uncovering the secrets behind her power and what it all has to do with a mysterious jewel… Find out in this illustrated plot-twisty romance-filled adventure story! (Featuring many of the awesome characters from the awesome show NINJAGO®!)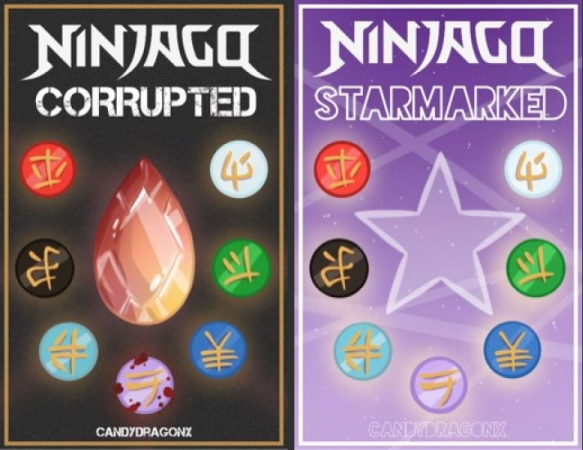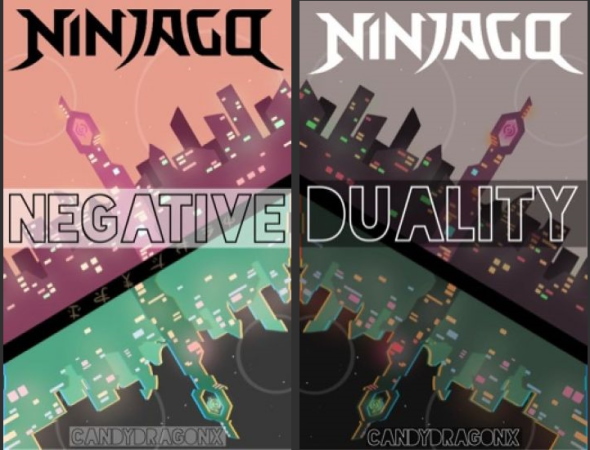 Legends of Ogaji
by G Frost
My name is G Frost, and I am a long time Ninjago® content creator. I have been a part of the fandom since 2015, but I have been a fan of the show for longer. I have written many Ninjago® fanfictions, including my largest series that is called Legends of Ogaji which is a sort of spin-off series of Ninjago®.
For this series I have a multitude of OCs, most of which I make edits for on Instagram, and post them to my account @g_frost.productions.
I also create pixel-art characters for LEGO® characters called Pixalies, which I have a Twitter for (@PixaliesbyG).
I am very active on Fandom.com, as I have my own Wiki for my series (Legends of Ogaji) and I am one of three administrators on the Ninjago® Fanon Wiki.
On my own Wiki I am working on writing full-length episodes for my series, which overall has spanned from the end of 2011 to now.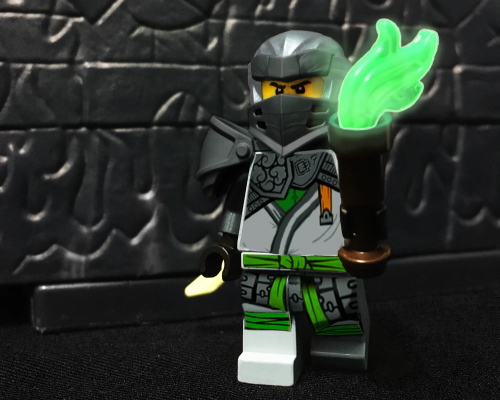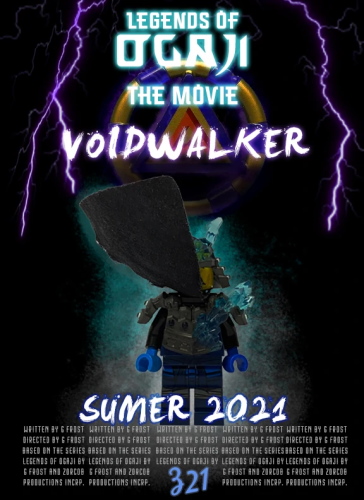 Three years after the tragic death of the Ninja team, a young high schooler, Nelson (previously Lil Nelson), is saved by a young man who has lost his memory, with mysterious golden lightning powers and a striking resemblance to the fallen ninja. The story revolves around the young man, later named Dub, and his self discovery about his past and his connections to the previous ninja. My main goal with this comic was to not only create a unique story in the Ninjago universe, but work exclusively with the canon and use it to my advantage.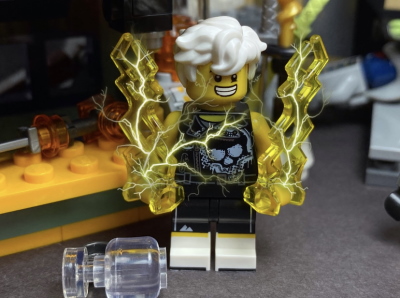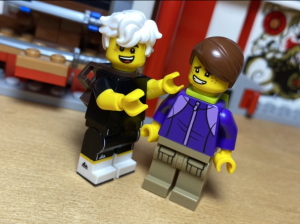 NINJAGO® fanfic
by Anorechuiwen
What if the ninja came to our world? How would they cope?
Cole is thrown into our human world against his will, only Kai was able to follow him. Together they try to survive in our world and find a way back to Ninjago.
The adventure begins.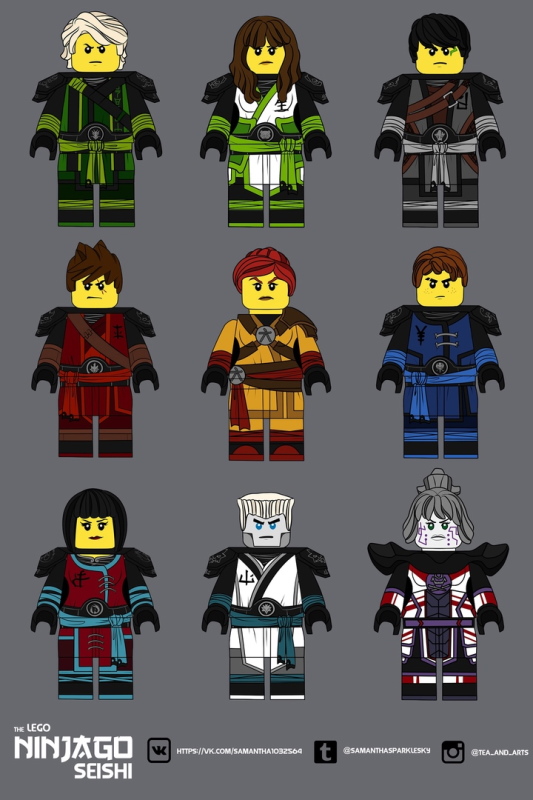 (Seishi is "life and death" because of the OC Sam, the master of life (life energy), have a older sister Midnight, the master of death).
The action takes place after season 10.
Hell is one of the worlds to which a passage was opened long ago in Ninjago. There is a race of people in Hell that embodies human sins. The name of the race is Furiku (from Japanese "freaks"). The more human this creature looks, the more intelligent it is. But the passage from Hell reopened and the ninja with a new team member will have to save Ninjago from the furiku, otherwise the whole island will turn into a continuous Hell. And ninjas will need the help of Silver and Bronze squads ( Wu's squad is Gold). However, the one who opened the passage is the main villain, the master of mirrors. And he is helped by a new race of serpentines.
(A story will follow)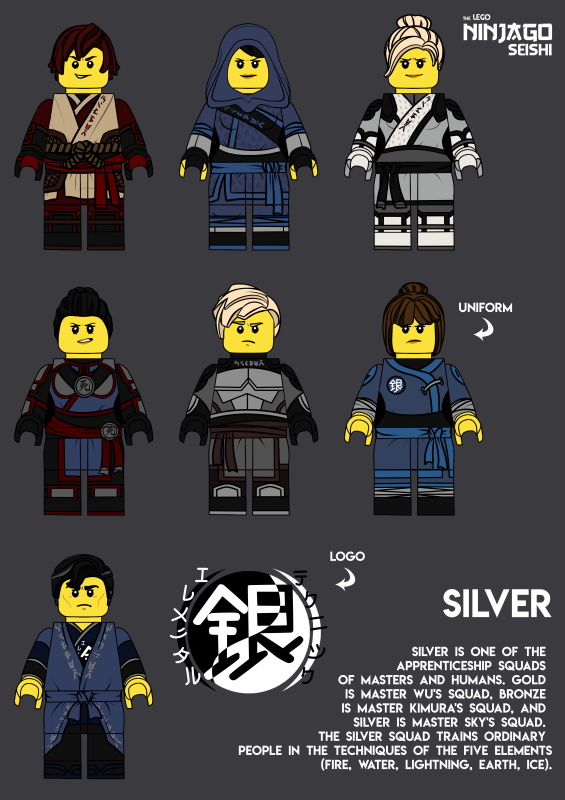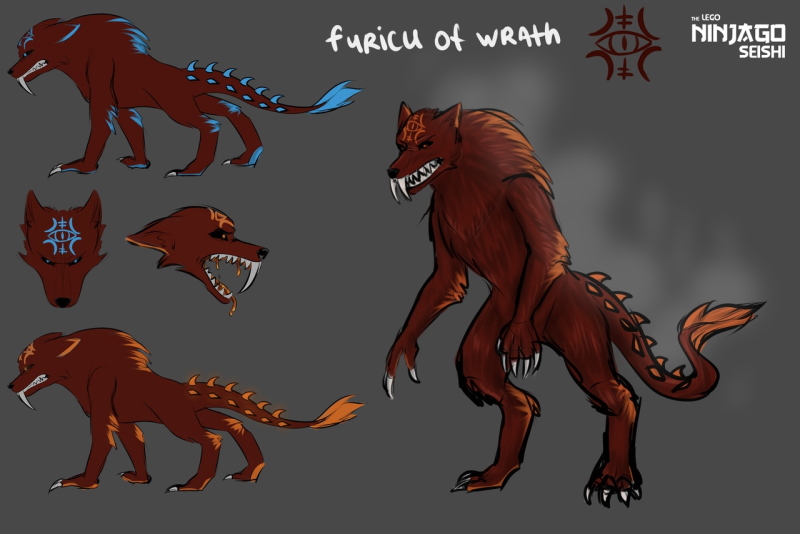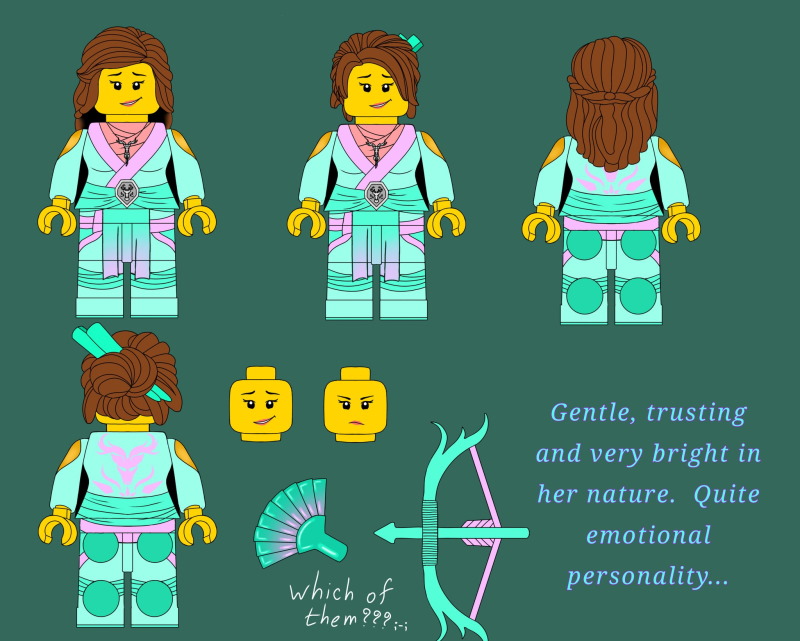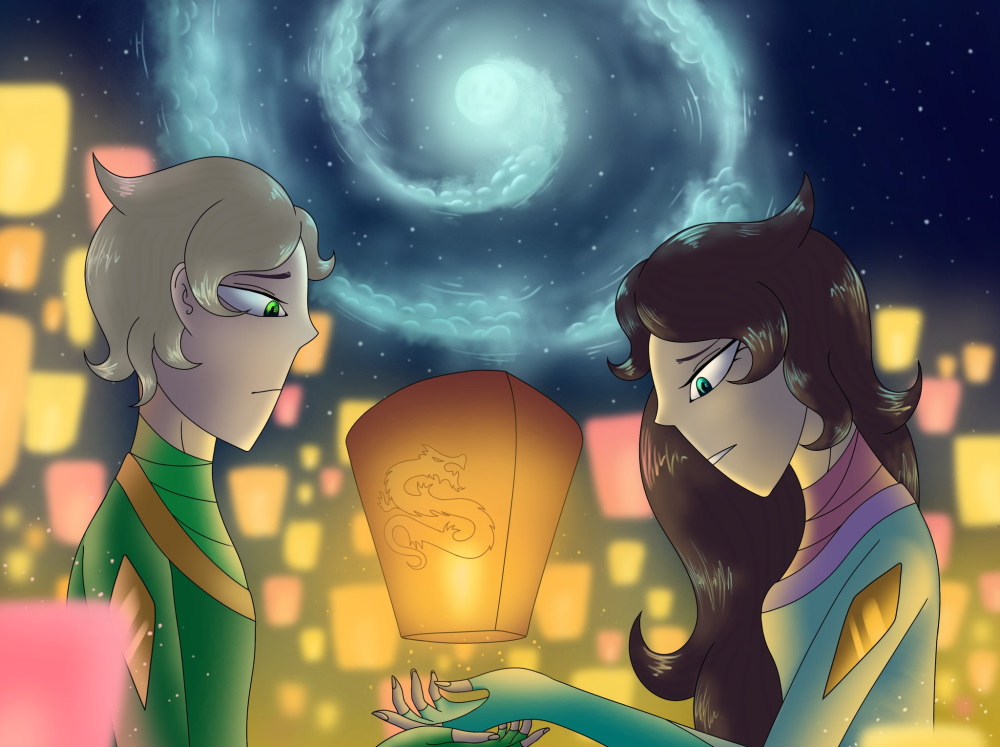 Adele is the last heir to the crystal element, about which until that moment nothing was known. Due to her difficult situation, she is forced to seek help from a ninja, since she does not even know the basics. Thanks to the inexperience and gullibility of the girl, the local villain wants to take advantage of this, since such a young element can represent a weapon In skillful hands…
After a desperate attempt to find the crystal temple, she gets into big trouble: the friendly old man accompanying the girl to the temple turned out to be another swindler who was going to subdue the force of the elements and attack Ninjago. Due to a lot of stress, the stable state of the element was knocked down. Because of all this, deer antlers, completely consisting of mixtures of minerals, began to grow on the girl's head, and crystal outgrowths appeared all over her body. Will the ninjas have time to do something, or will the whole city face a new danger?